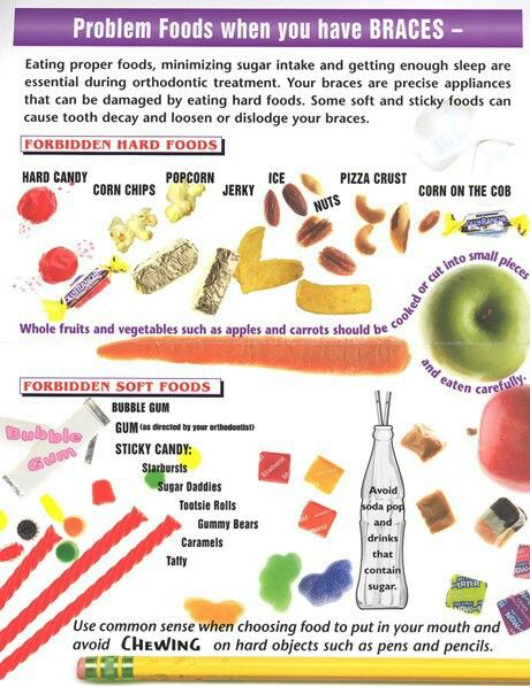 24 Sep

Brace Yourself for a Modified Diet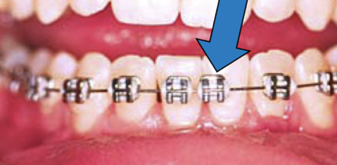 One of the most common questions we get is, "What foods can I eat now that I have braces on?" Excellent question.
The general rule is that you want to avoid eating very hard and sticky foods. These foods place a lot of pressure on the brackets and cause them to become loose. If brackets break off, they are no longer effective in moving your teeth and can cause the wire to poke you. Also, avoid eating sugary and acidic food and drinks such as soda because these make your teeth more susceptible to cavities and decalcifications, especially now that you have braces on.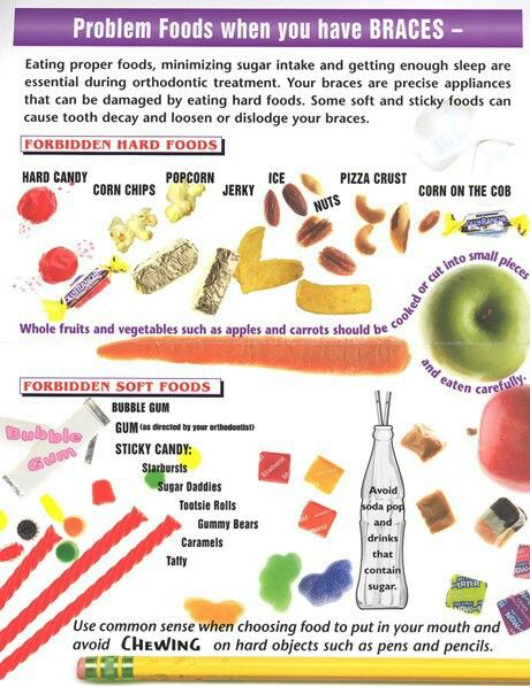 Sticky Foods to Avoid
Gum
Starburst and gummy bears
Caramels, taffy, licorice
Hard Foods to Avoid
Ice
Nuts
Hard, crunchy chips and popcorn kernels
Hard candies and lozenges
Whole apple and pears – you can still enjoy these foods but slice them first!
Hard slices of bread, such as pretzels and French baguettes
Pizza crust–pizza is ok but avoid that crispy crust!
Avoid These Habits
Chewing on pens and pencils
Biting fingernails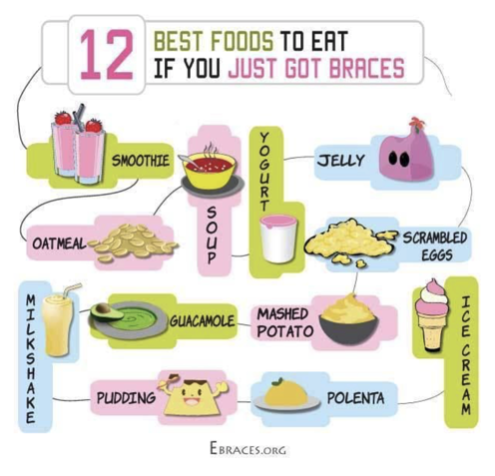 Foods That Are Encouraged with Braces
Soft Grains like rice and cooked pasta
Dairy Products such as eggs and yogurt
Soft breads like pancakes, muffins, tortillas, etc
Soft Fruits
Steamed Vegetables
Blended Foods/ Desserts- applesauce, smoothies, pudding, ice cream, milkshakes
We want your orthodontic experience to be as smooth and comfortable as possible, so following these guidelines is very important. The more you stick with a soft diet the more efficient and faster your treatment will be. If you have any other questions regarding your braces or recommended diet, don't hesitate to call us at (708) 505-2525.