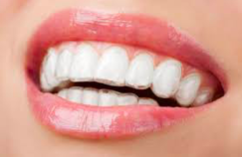 26 Mar

INVISALIGN 101: What You Should Know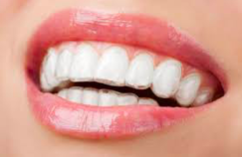 Almost everyone knows someone who has undergone Invisalign treatment, but what is Invisalign and why has it become popular in recent years?
Invisalign is a series of clear aligners that sequentially straighten the teeth. An aligner is a custom-made piece of plastic that applies pressure to your teeth when it's worn in order to move the teeth into place. Although the aligner looks like a retainer, the two are not the same. An aligner is designed to move and improve your teeth while a retainer simply holds the teeth in their current position.
What should I know about Invisalign?
Invisalign is custom-made for you.
The aligners are made from a 3D image of your teeth.
The aligners must be worn 22 hours/day to get the best results. Patients must wear their aligners all the time, except during meals and when brushing/flossing. Being able to remove them allows for good oral hygiene maintenance.
Attachments will be added to some of your teeth.
Attachments are tooth-colored, temporary, and do not harm your teeth. They help move teeth more efficiently.
Does Invisalign hurt?
It takes about 1 week to become comfortable with your Invisalign treatment. The first few days are difficult because the teeth are moving and will feel tender, and the lips and cheeks have to adjust to the aligners. It is normal to have a lisp while your tongue adjusts to speaking with a layer of plastic around the teeth.
Fewer emergencies occur during Invisalign treatment compared with braces. There are no wires or brackets that can poke or break.
Increased flexibility is the main reason why Invisalign is popular with adults and older teens compared to braces. It is advantageous to remove your aligners for an important social or work-related event, but the patient has to be disciplined and diligent in wearing the aligners 22 hours/day to get the best result.
There is more than 1 type of Invisalign option.
If you are an Invisalign candidate, Dr. Mathrani will recommend the specific Invisalign plan that best suits you. For example, patients who never had previous orthodontic treatment may need Invisalign Full, which is a comprehensive option. Some patients, however, may only need a small gap closed or perhaps only a couple teeth improved. Invisalign offers shorter plans such as Invisalign 5 or Invisalign Lite with limited goals and reduced costs.
To determine if your teeth should be treated with Invisalign or braces, it is best to come in for a consultation with Dr. Mathrani. Please call us to learn more about your treatment options!